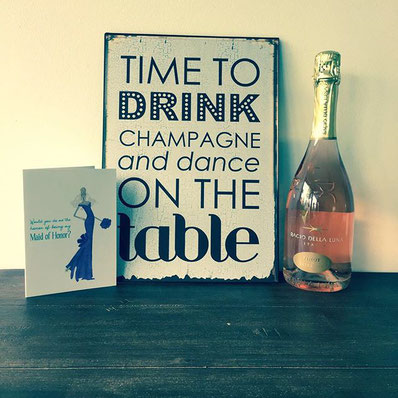 Being the Maid of Honor is of course an honor, nevertheless it involves also a lot of hard work and dedication from your friend. So it is important to ask in a wonderful way, a way that the both of you always remember. It can be with a little present to celebrate the occasion or with a fun remembrance. 
For my Maid of Honor, I have chosen for this fun message board as it says a lot about the two of us and who we are as friends. We love our glass of champagne and we love to have a good party. So is there a better way to bring your message? 
What I particularity like is that each time I visit my friend, this is standing in her living room. That way it is also a small part of her life, and a memory is made....